Your Partner In Quality & Compliance
Formulated Solutions is the premier aerosol, barrier pressurized pack, semi-solid, tube, liquid, nasal spray, and bag-on-valve contract manufacturer for highly regulated products, including those regulated by the U.S. Food and Drug Administration. We regularly support quality audits by governmental regulatory bodies and many of the largest Consumer Healthcare companies in the world, averaging more than 2.5 per month. We stand audit-ready and have a spectacular regulatory history.
Micro Testing
Analytical Testing
Methods Development
Quality Testing
Stability Studies
Dedicated Project Management
Key Stats
11
cleanroom production suites (Largo facility).
4
ISO Certifications
600,000
cubic feet of environmentally controlled GMP production space (Largo facility).
125,000
square-foot climate-controlled offsite warehouse (Largo facility).
2,000
square-foot refrigerated storage
Operational Excellence
In today's Pharmaceutical and Self-Directed Consumer Healthcare landscape, quality isn't a competitive advantage — it is the price of entry. We know how important quality and regulatory compliance are to the success of your product and your business, which is why we are here — to ensure these standards are consistently met throughout the entirety of your project, filling in the gaps in your institutional knowledge that can translate to costly failures if left unaddressed.
The biggest thing lacking in the industry, but which Formulated Solutions has, is a strong understanding of regulations ... We don't know what we don't know. A good partner needs to fill that gap.
Zubin Meshginpoosh - CEO, Dermatology
Commercial Success
Since our inception, we have demonstrated an exemplary regulatory track record, successfully helping to commercialize more than 650 products, and have fostered a profound understanding of global regulations in the 46 countries for which we manufacture products. When you partner with us, you can be confident your project — and your product — meets all relevant regulatory and health guidelines.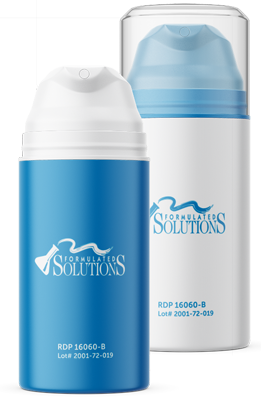 Sophistication in compliance is the strongest thing we look for.
Michael Tune, Vice President, Bayer Consumer Health
Registrations and Certifications
Certified cGMP Facility
FDA Approved for Rx, OTC, and Medical Devices
EPA
ATF
Health Canada
Korean Ministry of Food & Drug Safety
ANVISA
EMA (EU)
TGA
NSF
Florida Department of Health
Florida Bureau of Pharmacy
Tennessee Board of Pharmacy
Underwriters Laboratories
USDA Organic Certified

ISO 9001 Quality Management

ISO 13485 Medical Devices

ISO 14001 Environmental Management

ISO 45001 Occupational Health & Safety