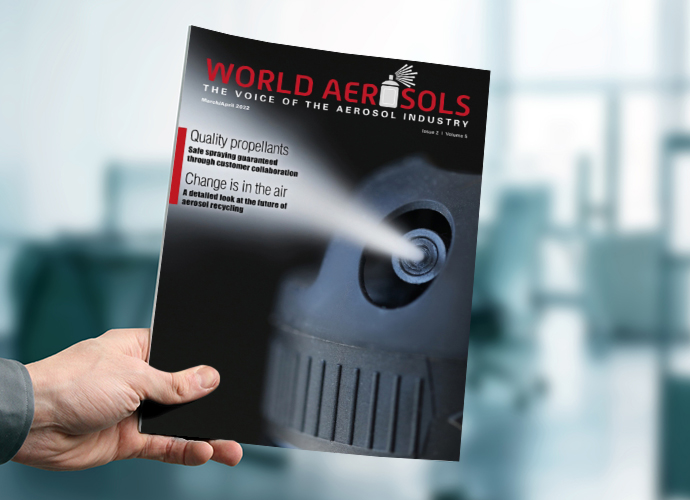 Pressurized package dispensing has commonly been the first choice for the convenient, touch-free application of topical pharmaceutical preparations. Aerosol foams, along with other innovative 'whipped' dispensing technologies such as Formulated Solutions's patented eN2fusedTM dispensing platform, have carved out a niche in the service of product compliance and delivering on the promise of a more ideal user experience.
Aerosol foams have been available for almost as long as aerosols themselves, but broad-scale adoption within the directed consumer self-care category has only taken hold in substantial ways in recent years.
This recent boom in adoption is arguably the result of the adoption of design thinking approaches to new product development, popularized by influential design firms and global consumer packaged goods such as Proctor and Gamble and SC Johnson. At the core of the design thinking approach is prioritizing consumer needs above all else and leveraging observation, empathy, and hands-on prototype iteration to dial-in design details that uniquely fit the needs, habits, practices of a core group of users.
For consumer healthcare, a long-standing priority has been to identify approaches to new product development that consider factors beyond product safety and efficacy to also include convenience and desirability. This is the paradox of the state of medicine around the world today; 50% of the drugs sold are not used as intended. The World Health Organization has stated that more so than any expected breakthrough in medical science, having patients or users simply comply with the intended use of the drugs they have already acquired would provide the greatest benefit to global human health.
As formulators, chemists, engineers, and product designers responsible for bringing new products to market, developing products people love to use, not just have to use, should be our top priority. This is the role that aerosol foams help to serve today. As we look at today's market offerings, there are several examples of medicated foam aerosols serving a range of unique market needs.
One way foam aerosols provide superior delivery of drug actives is in the dispensing of products intended to penetrate the hairline and treat the scalp. Products such as Rogaine Topical Minoxidil Aerosol
Foam allow for the manual application of 'controllable' foam to a part of the body that the user might not be able to visually see during application. Where thick creams could coat the hair before reaching the scalp and serums might prove too thin to be able to easily apply and control, a light foam helps to bridge the gap between
ease of application and penetration to the scalp. Increasingly, we can expect foams to become the dominant product form for many different over the counter and Rx scalp treatments.
Foams intended to be applied to the skin can also provide an increased level of manual control and lightness of application. A great example of a well-designed topical foam can be found in Mineral Ice Pain Relieving Quick Dry Foam with Menthol. The aerosol package delivers a moderately stiff foam that results in easy and quick application, quickly collapsing and allowing for a thin, fast-drying layer without the sensation of heaviness or greasiness. The result is a pleasant and highly effective topical pain-relieving experience.
Over the past few years, an even more unique dispensing approach can be found in the eN2fusedTM Whipped Dispensing Technology offered by Formulated Solutions. This patented technology gives Formulated Solutions the ability to create a topical lotion, cream, or ointment and then saturate the formula with compressed gas, with the gas molecules occupying all the interstitial spaces between all the formula molecules. The company then infuses a highly stable compressed gas microbubble structure into the formula and holds it under pressure within a bag-on-valve pressurised container system. When dispensed, the result is a lotion, cream or ointment that transforms into a whipped cream structure, only you don't have to dispense it upside down – you can dispense from any direction.
The rich, but spreadable, dispensed product is perfect for application to irritated or wounded skin or even prestige skin care, allowing for an effortlessly light application experience. To date, this technology has been commercialized in products such as Blue Emu topical analgesics, Sarna Eczema Relief, and Coppertone sunscreens.
Each of these foam aerosol drug dispensing formats helps to deliver a more ideal consumer experience through either increasing product 'control', enhancing spreadability, or creating a more luxurious or gentle application. By including aerosol foam and whipped applications in the formulator's toolbox, we can effectively increase the ways we deliver on both drug delivery convenience and compliance within the directed consumer self-care category.
This article was written by Scott Carpenter, Vice-President of Marketing & Partner Innovation of Formulated Solutions. Published in World Aerosols, March/April 2022 edition.