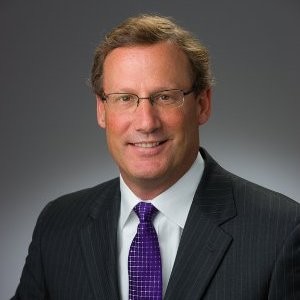 Largo, Florida, April 28th, 2023 – Formulated Solutions, LLC ("Formulated"), an innovative contract development and manufacturing organization ("CDMO") for topical pharmaceutical and consumer health products, today announced that John Hendrickson has joined the company's Board of Directors. Mr. Hendrickson most recently served as the CEO of Perrigo Company plc, a leading global pharmaceutical and consumer health company, where he worked for over 28 years. Mr. Hendrickson earned his undergraduate degrees from the University of Michigan and Hope College and his MBA from the Mendoza College of Business at the University of Notre Dame.
Formulated Solutions CEO Victor Swint said, "We are excited to welcome John to our Board of Directors and look forward to leveraging his insights and experiences as we continue our growth journey focused on providing exceptional service to our marketing partners via our recently expanded manufacturing footprint with facilities in Largo, FL and now an additional 400,000+ sq. ft facility in Cleveland, TN."
Founder and Executive Chairman Eric Dann added, "John is a great addition to our Board of Directors. As an experienced consumer healthcare leader, he brings an in-depth customer-focused perspective, which complements the diverse expertise of our other board members and supports our deeper focus on being a value-added provider to our marketing partners."
Mr. Hendrickson commented, "Formulated is an exciting company with tremendous growth opportunities ahead of it. I am excited to join the Board and look forward to working with the management team to support Formulated's continued growth and marketing partner-focused strategy centered around innovation and high-service."
About Formulated Solutions
Founded in 1999, Formulated Solutions is an innovative contract development and manufacturing organization ("CDMO") for topical pharmaceutical and consumer health products in North America. With a rapidly growing manufacturing footprint, including manufacturing campuses in Largo, FL and Cleveland, TN, Formulated exists to enhance consumer healthcare products through creativity and invention, delivering our marketing partners differentiated formulations, innovative packaging, and cost-effective reliable supply of semisolids, nasal sprays, aerosols, and Bag on Valve products. With partnerships with several of the world's top consumer healthcare companies, the regulated products Formulated develops and the brands it supports cover a global footprint of more than 45 countries, with numerous regulatory body registrations, including FDA, ANVISA, EMA, Health Canada, TGA, Korean Ministry of Food and Drug Safety, UL, ISO and more.
About Linden Capital Partners
Linden Capital Partners is a Chicago-based private equity firm focused exclusively on the healthcare industry. Founded in 2004, Linden is one of the country's largest dedicated healthcare private equity firms. Linden's strategy is based upon three elements: (i) healthcare specialization, (ii) integrated private equity and operating expertise, and (iii) its differentiated human capital program. Linden invests in middle market platforms in the medical products, specialty distribution, pharmaceutical, and services segments of healthcare. Since its founding, Linden has invested in over 40 healthcare companies encompassing over 250+ total transactions. The firm has raised over $7 billion in commitments since inception. For more information, please visit www.lindenllc.com.