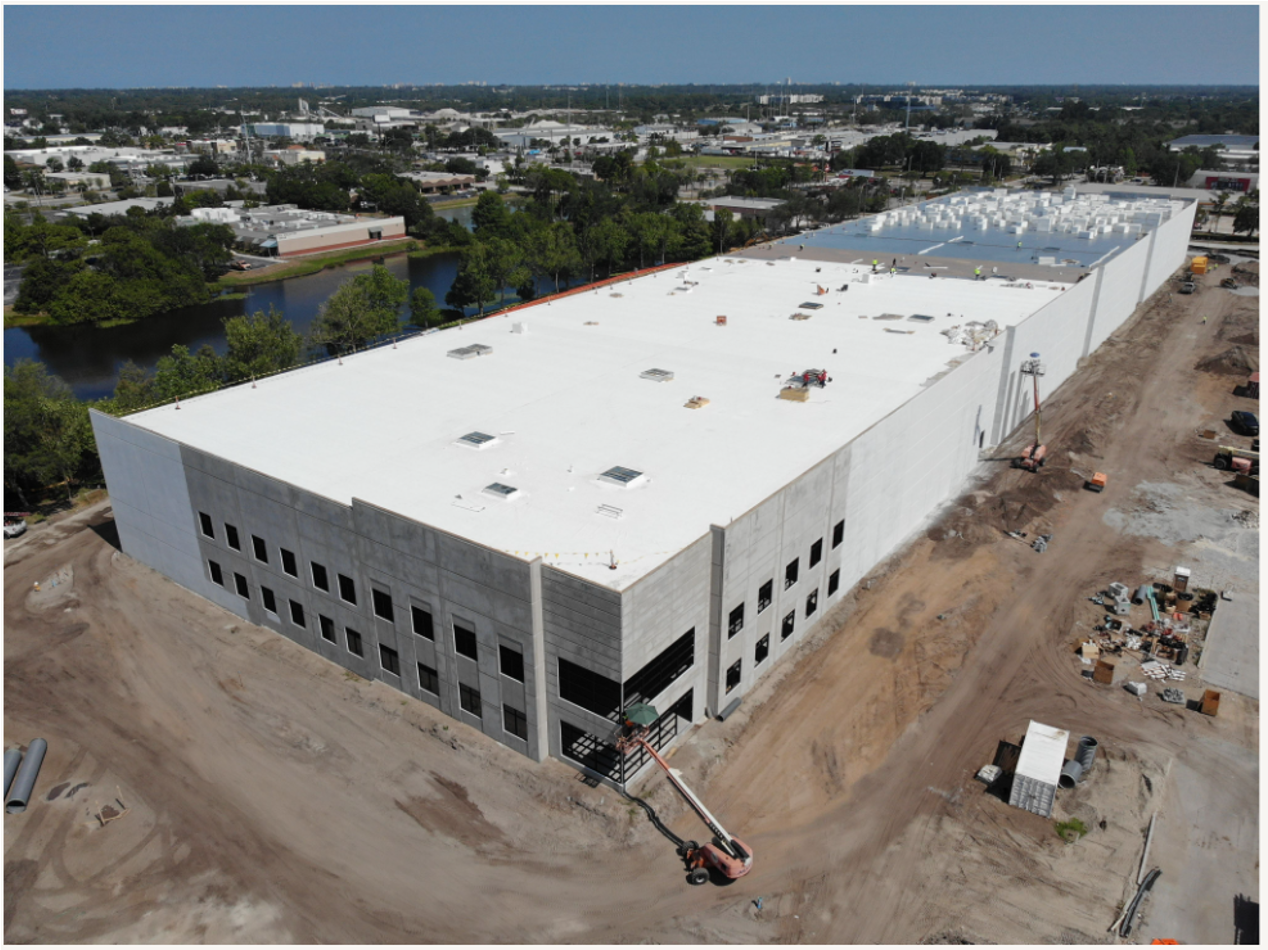 Formulated Solutions, a leading provider of innovative, patient-focused consumer healthcare solutions, is thrilled to announce the construction of a groundbreaking warehouse facility in Largo, FL. Upon completion, the newly constructed Warehouse 9 will add an impressive 160,000 square feet of space to Formulated Solutions' already extensive production, lab, office, and warehouse footprint, bringing it close to a remarkable one million square feet.
The new warehouse facility will revolutionize Formulated Solutions' operations, serving as a central storage hub for raw materials, packaging, and finished goods. Notably, it will feature dedicated aerosol storage capabilities, further enhancing the company's storage capacity and versatility. Looking ahead, Formulated Solutions has plans to install on-site pre-weigh suites, optimizing materials flows and increasing throughput and efficiency.
Designed to streamline logistics operations, Warehouse 9 will boast 20 dock doors and a dedicated shipping and receiving office, ensuring seamless movement of goods. The facility will prioritize quality and safety, incorporating temperature control and adhering to current Good Manufacturing Practices (cGMP) regulations.
This strategic investment highlights Formulated Solutions' commitment to growth and its unwavering dedication to surpassing customer expectations. Stay tuned for further updates as Formulated Solutions continues to reshape the consumer healthcare experience with its innovative solutions and expanded footprint.