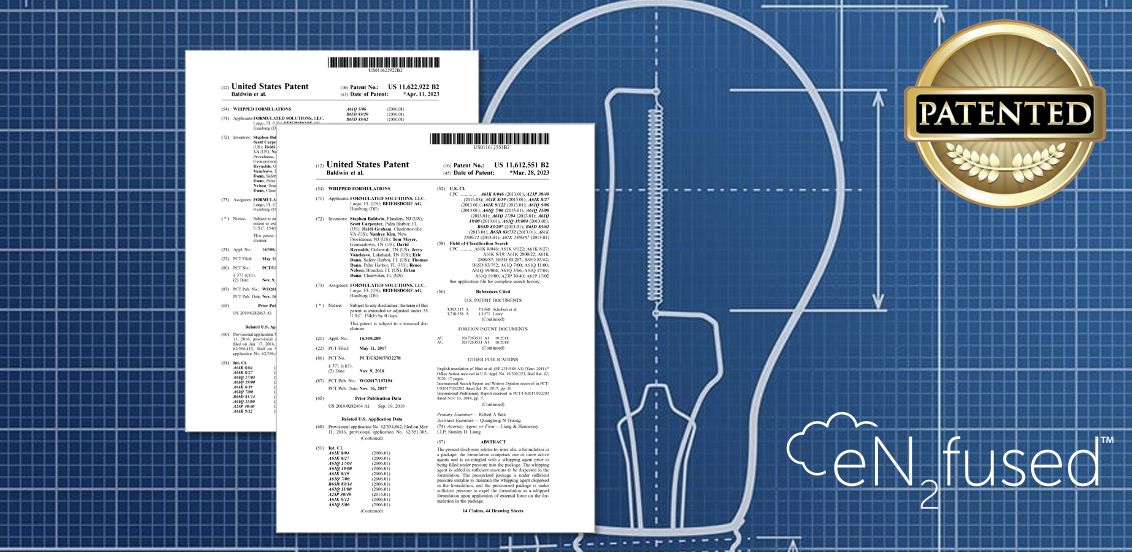 With a rich history of being internationally recognized as an innovation-forward consumer healthcare CDMO, Formulated Solutions is thrilled to announce the addition of two new US patents to its ever-expanding portfolio of Intellectual Property.
After almost six years of review by the US Patent Office, US patents 11,612,551 and 11,622,922 were granted in March and April of this year, respectively, covering the unique "Whipped" product platform, which Formulated Solutions has trademarked as eN2fusedTM. These patents not only recognize the expertise and innovative spirit that FS has nurtured for so long but also further solidify FS's position as a leader within the aerosol consumer healthcare industry.
Congratulations to everyone involved in developing and commercializing this groundbreaking innovation.