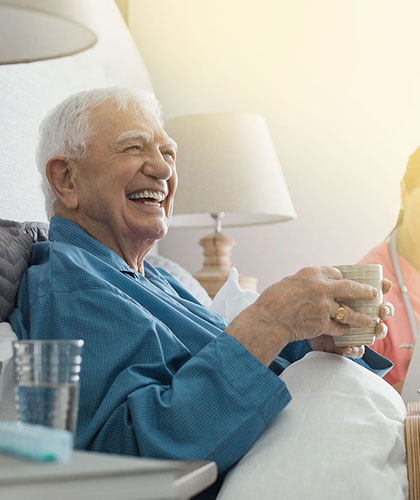 In the January / February issue of Healthcare Packaging Formulated Solutions VP of Marketing and Partner Innovation, Scott Carpenter, speaks to how careful, informed product development can help bridge the patient adherence gap.
*Interview and article by Keren Sookne, Director of Editorial Content, PMMI Media
---------------------
Sometimes relief is merely a breath or spray away.
Many in the healthcare industry know at face value that patient adherence is important. The World Health Organization stated,"Increasing the effectiveness of adherence interventions may have a far greater impact on the health of the population than any improvement in specific medical treatments."
Along these lines, Scott Carpenter, VP of Marketing and Partner Innovation at Formulated Solutions, is optimistic about the impact on global health "if we can simply have patients and consumers use their medicines as intended."
His company works on product innovation—from new product development through contract manufacturing and packaging—seeking to create products that people want to use, not just have to.
"Five years ago, I entered the world of consumer healthcare where I discovered that the category was full of products that fell short on this commitment, often leading to low levels of product adherence… which led to dissatisfied customers but perhaps even more important, products not being used as intended," he says. "But careful, informed, deliberate product design can help bridge the adherence gap.Various aerosols and pressurized dispensing systems are playing well beyond their traditional role of convenience into the greater critical role of healthcare compliance—adherence—and increasing the efficacy of traditional consumer healthcare products."
Ease of use
Aerosols can help patients with health and mobility issues adhere to medication regimens. Those with reach or dexterity issues can apply a spray product without having to reach the application site. Aerosols are not a magic bullet—product waste can occur if the spray does not meet the application site properly, and there are concerns about sustainability (see sidebar). But pressing the dispenser button to release product may also be easier than opening a tube or bottle and applying a product by hand.
One area where aerosols have a major impact on adherence is in topicals,and this is reflected in the rapid growth of spray versions of many consumer healthcare products such as antifungal, pain relief, antiseptic and sunscreen sprays.
Carpenter notes that despite research showing the cancerous, and often deadly, effects of UV radiation from the sun,in a 2010 study from the National Cancer Institute, only one third of adults reported regularly applying a sunscreen of SPF 15 or higher.
In light of these statistics, sunscreen sprays continue to adapt to consumer needs. A variety of formats offer benefits such as cooling, low-grease skin feel aesthetics and wet skin application to increase consumer application and reapplication. "Today, spray sunscreens account for 50% of the global sunscreen market as a leading form for speed, convenience, and ease of use, and continue to grow in market share," he says.
Effective antifungal use often extends well beyond the presence of symptoms. The introduction of sprays has improved the product experience, particularly for seniors or others with limited mobility. Attributes such as cooling or the absence of telltale powders or creams on surrounding apparel can help in offering a more pleasant application.
There are also a wide variety of aerosol applications beyond topicals, including nasal sprays, ocular applications,proctofoams, oral foams/sprays and more.
As Carpenter notes, children may benefit as well. "Nehemiah markets a product called Boogie Mist which is a pressurized nasal saline spray that is used by children with stuffy noses. The can has a small scented plastic ring between the valve and the actuator that is scented like grape or cherry. The idea is that it makes the product experience more desirable for little ones and makes them potentially more compliant with the application."
For products that require specificity, some aerosol valves accommodate unit dosing, such as with traditional aerosol inhalers. Carpenter adds that clogging can be an issue for powders if not properly designed and formulated.
In-field caretaker study
The benefits of pressurized package formats, including, but not limited to, targeted application, high product evacuation rates, and the ability to create a wide range of unique dispensing forms lend aerosol products well to clinical/healthcare settings. "Product preservation needs, comfort of application, and pharmacoeconomic factors, such as caregiver labor rates and patient compliance, are being scrutinized with ever increasing rigor," he says.
He points to an in-field usage study of Dr. Smith's 10% Zinc Oxide Adult Barrier Spray, for the treatment of symptoms associated with adult incontinence, as an example of how a new delivery system can transform the patient/caregiver experience while also reducing overall pharmacoeconomic costs for healthcare facilities.
"In the nursing home industry, zinc oxide creams are commonly used to help fight the onset and symptoms of incontinence-associated dermatitis (IAD), but the direct, manual application of such products to potentially sensitive areas can cause patient discomfort and embarrassment, and comes with the increased risk of product cross contamination."
The study was conducted at a long-term care facility, using the Zinc Oxide (aerosol) spray system that allows the caregiver to administer a protective skin barrier coating via a touch-free spray-on application process. The goal was to evaluate the product form in action, which was designed to reduce patient contact, eliminate the mechanical friction of standard applications and help preserve the dignity of the patient.

The existing protocol for IAD prevention was replaced with one using the new barrier spray. Over a period of 30 days, data was collected on the:
Number of brief changes and uses of the spray

Incidence of severity of IAD

Incidence of urinary tract infections (UTI)

Number of uses per can of Dr. Smith's Adult Barrier Spray
More than 10,000 treatments were studied. Both patients and caregivers reported improved satisfaction with the new spray application, and there was an overall reduction in IAD onset and duration.
82% of caregivers felt that the test product improved their facility's quality of patient care

80% said they preferred the test barrier treatment to the previously used product

88% said they would recommend it.
"Since the completion of the study, it has also been noted that occurrences of UTI infections decreased appreciably," Carpenter explains, adding that it's an "example of how a pressurized package format has helped to transform a mature market by increasing ease of use, improving therapeutic efficacy, and increasing overall user and patient satisfaction."
Sidebar: Materials, Storage and Disposal
The environmental impact of a delivery system is top of mind (or near it) for many companies. Carpenter notes that standard metal aerosol cans are accepted at the majority of curbside recycling programs in the U.S. It's advised to recycle them when empty. Regardless of whether they're used at home or in a medical facility, standard aerosol labeling instructs users not to puncture or incinerate or store above 120 F.
"In some cases aerosols are regulated under VOC limits set forth by the state of California. The vast majority of FDA-regulated products are not impacted by these regulations," he says. "Compatibility between the formula and the can lining, gaskets, valve components, etc. must be ensured. For pharmaceutical products, leachables/extractables testing may need to be performed."