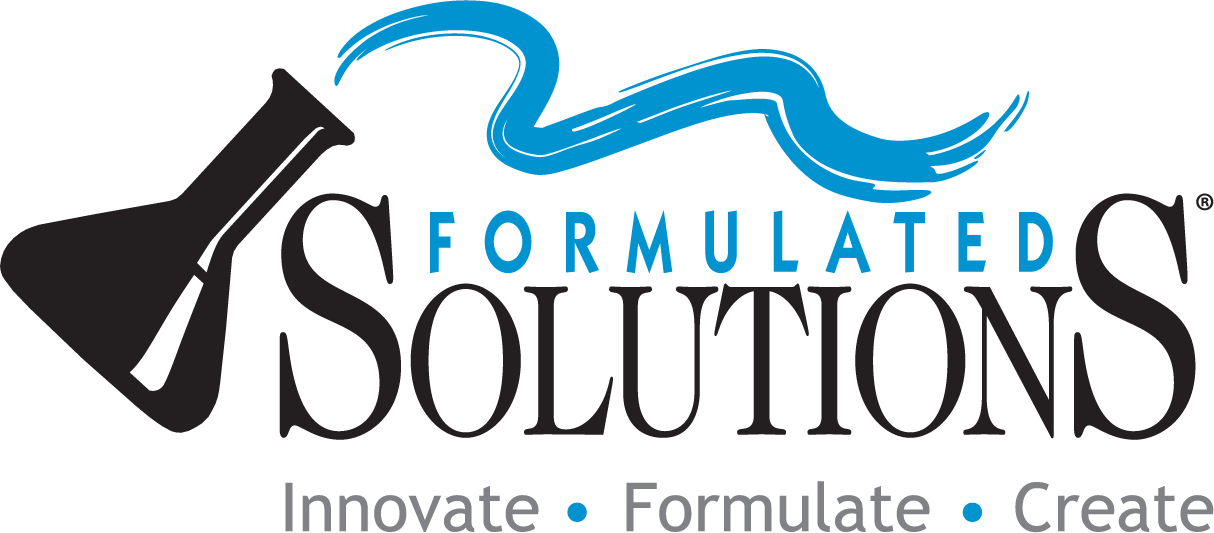 Largo, Florida, January 17th, 2023 – Formulated Solutions, a leading contract development and manufacturing organization (CDMO) for pharmaceutical and consumer health products, today announced Eric Dann has assumed the role of Executive Chairman of the Board. Mr. Dann, who is the Founder and has served as CEO since the company's inception, will focus on building and maintaining marketing partner relationships and evaluating strategic priorities designed to generate long-term growth, including innovation and potential mergers and acquisitions.
Formulated Solutions has also announced today that Victor Swint has been appointed CEO and succeeds Mr. Dann in that role. Mr. Swint is an experienced executive with extensive healthcare manufacturing experience, most recently serving as CEO of Tecomet, a global medical device manufacturer.
Prior to Tecomet, Mr. Swint served as President and CEO of Interface Performance Materials, a manufacturer and provider of advanced materials and other specialty products and gained experience in management operating systems and lean practices while serving in senior roles at Danaher companies and other leading manufacturing businesses. He earned his undergraduate degree from the University of Maryland and his M.B.A from Harvard Business School.
Mr. Dann noted, "Building and leading Formulated Solutions over the past 24 years has been the experience of a lifetime. I believe Formulated Solutions is now the partner of choice for topical, nasal and FDA regulated aerosol products for leading pharmaceutical and consumer health companies. I am excited to continue this journey from a board leadership role and I am highly confident in the future success of the business with Victor's experienced leadership. I look forward to this next chapter in supporting our growing base of marketing partners."
Mr. Swint added, "I am incredibly excited to lead Formulated Solutions through its next phase, while striving to provide the highest levels of quality and reliability to our marketing partners. I am honored by the opportunity to partner with Eric, who I believe has assembled a strong leadership team and built a high-growth business with highly differentiated capabilities."
"I thank Eric for his vision, innovative mindset and leadership in building Formulated Solutions into one of North America's most innovative CDMOs; providing topical and nasal delivery products to the consumer health and pharmaceutical markets. I am excited to be working with both Eric and Victor to execute on the company's plans for long-term growth," said Steven Klosk, a senior director of Formulated Solutions. Mr. Klosk is an operating advisor with Linden Capital Partners, Formulated Solutions' majority investor, and the former CEO of global pharmaceutical CDMO Cambrex.
About Formulated Solutions
Founded in 1999, Formulated Solutions is an innovative contract manufacturing and formulation development company (CDMO) in North America. With a rapidly growing manufacturing footprint, Formulated Solutions exists to enhance consumer healthcare products through creativity and invention, delivering our marketing partners differentiated formulations, innovative packaging, and cost-effective reliable supply of semisolids, nasal sprays, aerosols, and Bag on Valve products. With partnerships with several of the world's top consumer healthcare companies, the regulated products we've developed and the brands we support cover a global footprint of more than 45 countries, supported by numerous regulatory body registrations, including FDA, ANVISA, EMA, Health Canada, TGA, Korean Ministry of Food and Drug Safety, UL, ISO and more.
About Linden Capital Partners
Linden Capital Partners is a Chicago-based private equity firm focused exclusively on the healthcare industry. Founded in 2004, Linden is one of the country's largest dedicated healthcare private equity firms. Linden's strategy is based upon three elements: (i) healthcare specialization, (ii) integrated private equity and operating expertise, and (iii) its differentiated human capital program. Linden invests in middle market platforms in the medical products, specialty distribution, pharmaceutical, and services segments of healthcare. Since its founding, Linden has invested in over 40 healthcare companies encompassing over 250+ total transactions. The firm has raised over $7 billion in limited partner commitments since inception. For more information, please visit www.lindenllc.com.