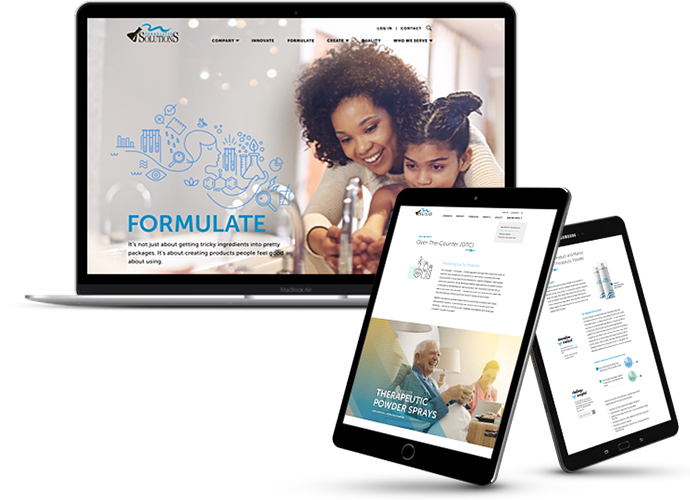 We are proud to unveil our new website, the latest phase of a full brand refresh to reflect our progressive capabilities in the Innovation, Formulation and Creation of brand-differentiating products for the Consumer Healthcare market.
For nearly 20 years, Formulated Solutions has demonstrated an unwavering commitment to developing and delivering products that create value for our Brand Partners by anticipating the ever-evolving needs of their customers — in many cases, before these needs ever had a chance to arise. Innovation is central to our business philosophy and is something that spans every aspect of our operations and processes, from lab bench to retail shelf. In creating the new website, we have focused on bringing this commitment to innovation to the forefront of our brand.
We hope you will take the time to browse the new site and discover the full breadth of our offering — and how our culture of innovation can help transform your idea into your next successful product.